Social content for Audi UK and Tottenham Hotspur F.C. 'Leading by Example' with top coach, José Mourinho.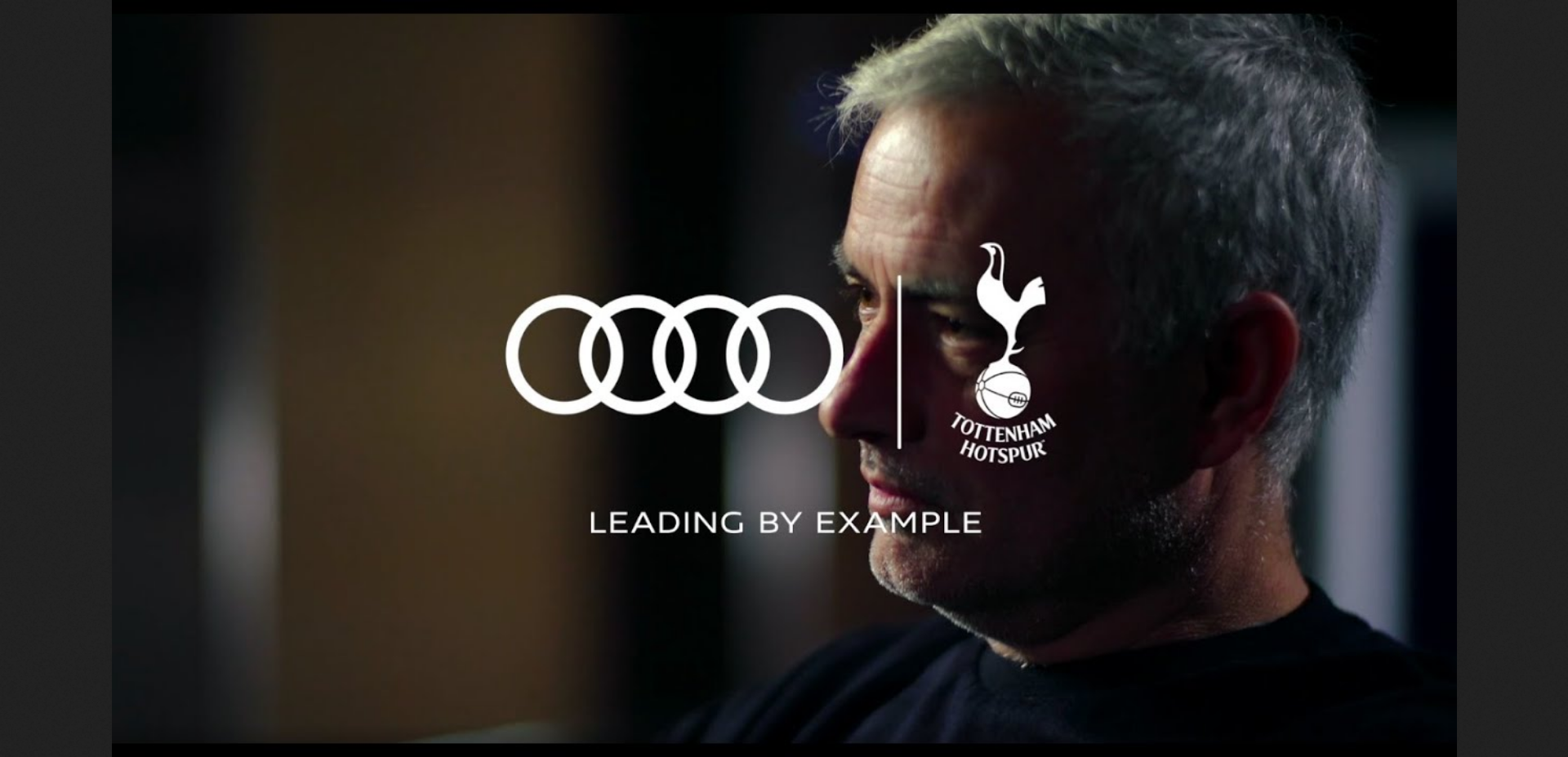 Exclusive social content, centred around teamwork and innovation. The piece ran across both Audi and Spurs channels
.
At Audi, teamwork and innovation are vital in our quest for perfection. Much like a Premier League club, our components need to be world-class; but there's more to the greatest teams than just the sum of their parts.
Picking the brains of one of the greatest football managers in history, Mark Pougatch talks to Tottenham Hotspur Head Coach Jos

é

Mourinho.
During this exclusive interview, you'll discover how innovative new technology plays a part in his training methods, to ensure Spurs perform with maximum efficiency. Learn how Mourinho's unique management style and approach to teamwork delivers results.